Note: If you have fever and/or cough, have traveled to one of the affected countries in the past 14 days, or have had close or confirmed contact with a probable case of COVID-19, self-isolate at home and contact the HKPR District Health Unit (1-866-888-4577 ext. 5020) or Telehealth Ontario (1-866-797-0000) for additional direction.
Township Response: Current
The Province of Ontario has a declaration of emergency in effect. The COVID-19covid 19 Response Framework (colour-coded zones) is paused during this time.
The Province of Ontario's Enhancing Public Health and Workplace Safety Measures in the Provincewide Shutdown
The Haldimand Memorial Arena and all Community Centers within the Township are closed.
The Township office is closed to appointments. Staff are available to assist you by phone or email.
---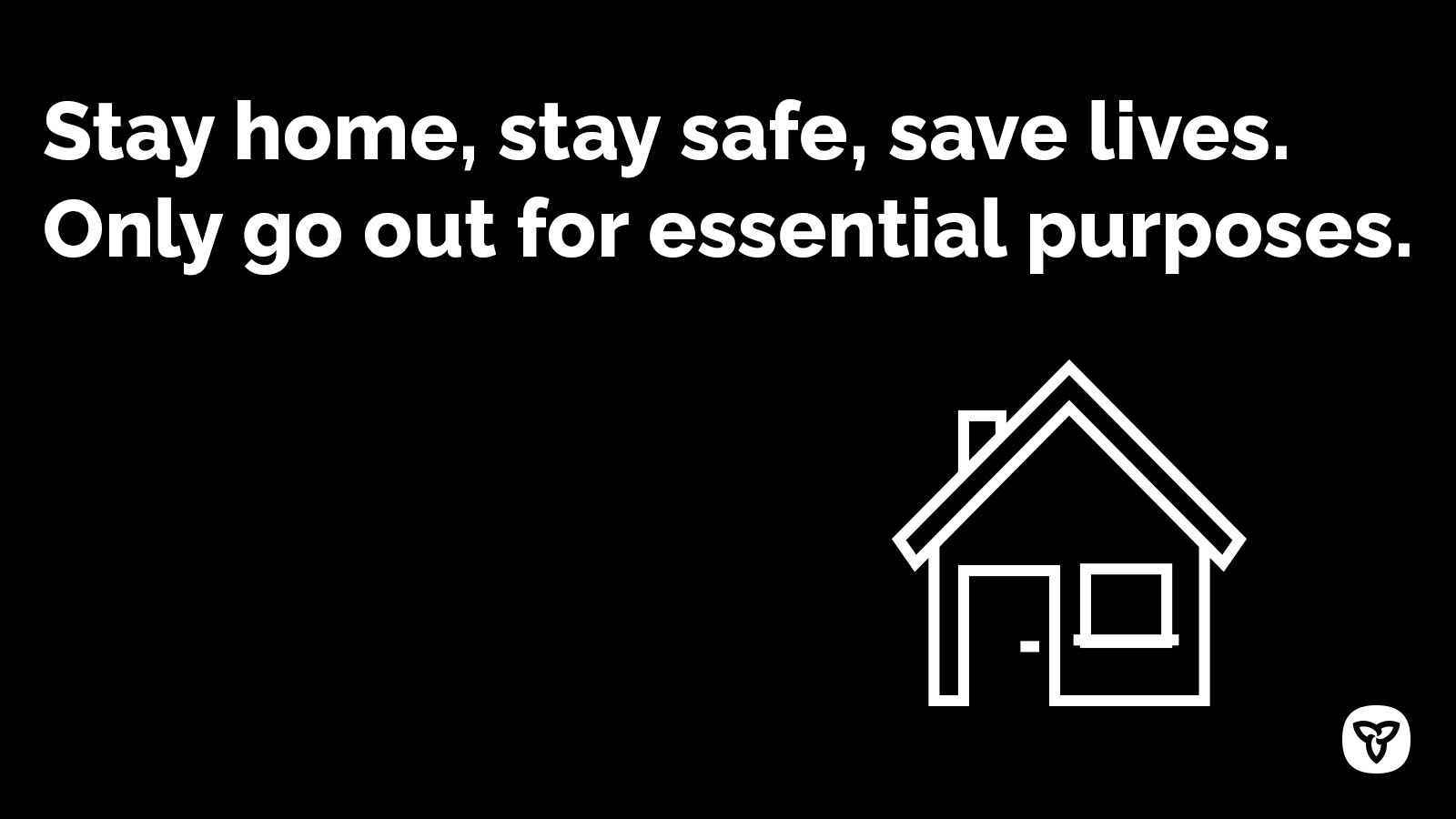 County Updates:
https://www.northumberland.ca/en/county-government/covid-19-updates.aspx#
Provincial Updates:
https://www.ontario.ca/page/how-ontario-is-responding-covid-19
Federal Updates:
https://www.canada.ca/en/public-health/services/diseases/coronavirus-disease-covid-19.html
For more information and updates:
Haliburton, Kawartha, Pine Ridge District Health Unit
Government of Canada Public Health
COVID-19 Provincial Government Support for Businesses
Social Distancing - Government of Canada
Resource for Resort and Campground owners - Nature and Outdoor Tourism Ontario
Ministry Heritage, Sport, Tourism and Culture Industries - Recovery Proposal: Development of Support Programs Stakeholders Survey